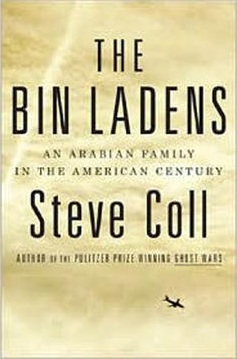 COSTA MESA, Calif.–(BUSINESS WIRE)–There's only one attorney who has won a lawsuit in an American court against a member of the Bin Laden family, though many have tried. The custody battle between Christine Hartunian and her former husband, Ibrahim Bin Laden, and Costa Mesa attorney, Jack Kayajanian's win for Bin Laden's ex-wife, is detailed in Steve Coll's Los Angeles Times and New York Times best seller, The Bin Ladens: An Arabian Family in The American Century.
According to accounts in the book, after the couple's divorce in 1993, Ibrahim Bin Laden, a half-brother of Osama Bin Laden, and Christine Hartunian cooperated in raising their only child, Sibba. The young girl lived with her mother and attended school in Southern California, and spent summers and Ramadan holidays with her father in Jeddah, Saudi Arabia or at his Bel Air estate.
Following the events of September 11, 2001, Ibrahim Bin Laden evacuated to Jeddah, taking Sibba with him. Hartunian did not initially object, but she was opposed to Sibba living in Saudi Arabia permanently. A year later, Sibba developed some non-life-threatening health issues and doctors in Saudi Arabia referred her to specialists in Southern California. After returning to Los Angeles with her mother for treatment, Sibba's parents could not reach an agreement on where the girl should live.
Fearing she would lose custody of her daughter to her powerful ex-husband, Hartunian called Kayajanian onto the case. He initially won an order in Los Angeles Superior Court that would delay Sibba's departure for Jeddah. At the custody hearing, Kayajanian focused on the medical issue, arguing that Sibba could only obtain the care she needed in the United States. Following dramatic testimony from Ibrahim Bin Laden by live video transmission from Dubai, in the United Arab Emirates, Kayajanian won on the crucial custody question. The judge ruled that Sibba should attend school in Southern California and receive medical treatment in the U.S. He ordered Bin Laden to put up a $4 million bond to ensure that he would return his daughter to her mother after summer vacations and religious holidays.
Search the Site
Areas of practice
Law Blog